B2B SEO – The Starter Guide
SEO is the foundation of a company's online presence. A solid SEO operation in place will allow you to take better advantage of any other marketing channel at your disposal.
The guide explains the most essential steps a B2B company needs to take in order to kickstart a cohesive and comprehensive SEO strategy.
The B2B SEO starter guide covers:
Setup SEO checklist
Ongoing SEO process
Backlink strategy
PPC vs. SEO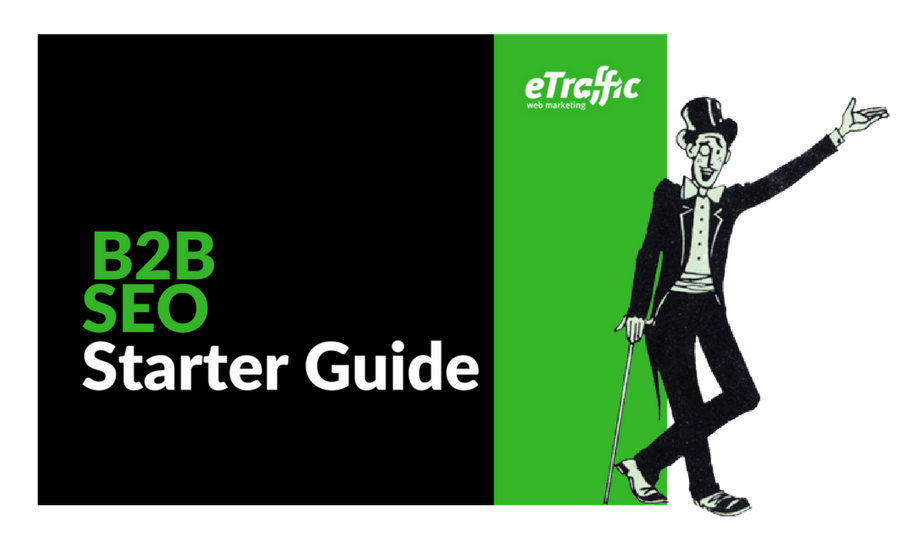 Get the Guide
eTraffic is a web marketing & SEO agency driven by in-house developed technology