Success Story /

Mega Casino
An SEO Case Study: How We Took a UK Online Casino from Zero Organic Traffic to More Than 20k Per Month
Search term ranked on 1st page with a monthly search volume of 5K
Overall monthly organic traffic value increase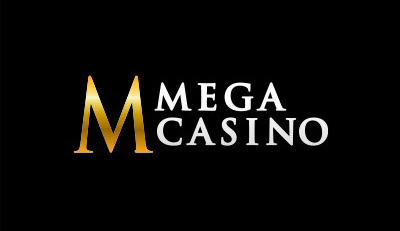 MegaCasino UK is part of the Prime Gaming Group. Established in 2014, it offers a wide selection of online casino games as well as Live Dealer experience. MegaCasino UK features games from leading game providers such as NetEnt, Microgaming, WMS and more.

Why MegaCasino Approached eTraffic for SEO Services in the UK
Mega Casino approached us in 2018 for a complete SEO audit, comprehensive onsite optimization work – architecture and content – and ongoing offsite activity to enhance its online exposure and generate organic traffic by capturing top ranking for relevant keywords and search terms.
At the time, the Mega Casino UK website was in the following condition:
Receiving 

zero

 generic organic traffic
Site architecture was not optimized for SEO
There was no content on the website to support SEO
The Challenge of SEO in UK's Online Casino Market
Since online gambling is legal in the UK, the competition for relevant organic traffic, as well as paid traffic, is fierce. The UK casino industry (both offline and online) is populated with highly established mega-brands that are spending a fortune to attract players online.
This leads to an immensely competitive landscape for newer brands looking to enter the populated and flooded with money market on online casinos.
Just to get an idea, one of the top keywords in the industry, "online casino UK" with a monthly search volume of 5k is valued at around £70 per click in paid search campaigns (PPC) on Google.

eTraffic's contribution to MegaCasino UK success was and still is, invaluable. They took us from no organic traffic to thousands of organic visits a month, saving us huge costs on PPC, delivering highly relevant users by ranking us on the most coveted keywords. Thank you for the great performance.
Rachel Regev, CEO of Prime Gaming

The Gambling SEO Strategy that eTraffic Tailored for MegaCasino UK
The first thing we did was comprehensive keyword research and competitor analysis to recognize opportunities, evaluate the effort needed and gauge the competition that we were up against.
We knew that with a site like Mega Casino UK, which lacked the needed onsite support and recognition from Google, we'll need to first restructure the site and optimize its content, build up the site's authority, pursue long tail keywords and search terms and only after these milestones have been accomplished, go for the heavy-traffic keywords and search terms in order to turn it into an SEO success story.
How We Integrated Organic Website Exposure Into the Overall Online Casino Marketing Strategy
Utilizing our in-house analytics and monitoring platform (that took years to build and perfect) we started organizing our findings from the research into Keyword Clusters – groups of keywords and search terms that support the same parent topic.
Based on these Keyword Clusters, we mapped a new site architecture for Mega Casino UK and together with their management team made sure that it was aligned with their business strategy.
Once we had the site architecture done, we planned the outline and created content for the main landing pages. The challenge with content is that it needs to be engaging for the readers, serves the business objectives and follows the brand's character and be SEO-driven – meaning, constructed with the intent of capturing generic and relevant keywords and search terms that we designated for each specific Cluster.
With the new site live, we began the ongoing work of building the site's authority and moving up the ranking for our target keywords and search terms.
*While the offsite campaign was going on we kept monitoring our progress and analyzing the results to continuously optimize the site's content and our organic exposure efforts to achieve better and better results.
Results of Our Online Casino SEO Campaign for MegaCasino UK
We started our offsite campaign for Mega Casino UK in March of 2018.
KEYWORD RANKING
120 keywords ranked between 1st and 3rd place of organic search results in the UK
A total of 1,162 keywords ranked in organic search results in the top 100 in the UK
Search term "online casino UK" with a monthly search volume of 5k ranked in 3rd place.
ORGANIC TRAFFIC
We were able to bring the Mega Casino UK website from no organic traffic at the beginning of 2018 to more than 20k monthly organic visitors by November 2019.
MONETARY VALUE
The result of it all, keyword ranking, organic visitors, translates to a monetary value. For Mega Casino UK, the value of the organic traffic in PPC value that we drove to their website reached more than £250k by January of 2020.
About eTraffic, a Leading UK SEO Company
eTraffic is an online marketing agency focused on organic exposure. Based in Tel Aviv, it has been serving leading companies as well as aspiring startups in various industries since it opened its doors in 2010.
Our proven track record demonstrates unique capabilities in gaining organic exposure for online assets through the utilization of our in-house analytics and monitoring platform combined with extensive experience in SEO best practices. We are uniquely situated in the UK market having worked with multiple companies in the most competitive industries.