Success Story /

Codere
Spanish SEO Case Study: How We Took a Sports Betting & Casino Website from No Visibility to Google's First Page
Search term ranked on 1st page with a monthly search volume of 8K
Increase in casino related organic traffic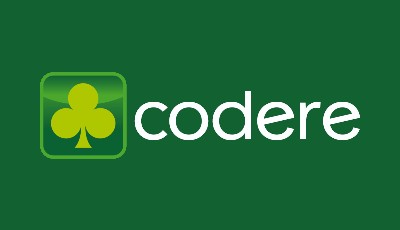 Codere is a household name in Spain, practically synonymous with sports betting. A Spanish multinational company operating in Europe and Latin America, with thousands of physical locations, and even four privately-held racetracks. It has been listed in the stock exchange since 2007.
Why Codere Approached eTraffic for SEO in Spanish
After almost four decades of operating thousands of brick-and-mortar gaming halls and betting locations (Codere was established in 1980), the company decided to expand its operation to the online arena. 
Their transition to online was a slow one, and their website didn't gain any generic organic visibility (unbranded keywords) for the casino pages, or even for the sports betting section of the website. 
Their brand reputation in the real world didn't translate to immediate success in the online universe.
Codere approached us to manage their SEO and increase their organic online presence.
The Challenge of SEO in Spain's Online Casino and Sports Betting Market
As online gambling and sports betting is legal in Spain, the Spanish market saw the entrance of major global companies into its online ranks, which established Spanish brands to court local players. 
A move that led to a highly competitive landscape of online casinos and sports betting.
Even though Codere was a leading player in the brick-and-mortar market, its late entrance to the online arena left it with a disadvantage; it had a few years of catching up to do.
For us at eTraffic, the Spanish market presented another challenge – doing SEO in Spanish. 
We were able to conquer that challenge thanks to our in-house monitoring and analytics platform. Our platform can adapt to different languages, so we were soon in a position of complete visibility into the organic landscape in Spanish.

During our work with eTraffic they demonstrated complete control of all aspects of SEO. 
They solved highly complex technical issues we had with the Codere website, they managed and executed the entire content strategy for the website, and, most importantly, they ranked us fast on highly competitive keywords that delivered considerable organic traffic.
Aviv Sher, Director of Digital Operation, Codere

The Gambling SEO Strategy that eTraffic Tailored for Codere
Since Codere didn't do any SEO prior to contacting us, we really had to start from scratch. We utilized our in-house monitoring and analytics platform to conduct dual keyword research – for sports betting, and for online casino. 
This research was extensive and included multiple internal verticals. For sports betting each sport was a vertical (soccer, basketball, tennis, etc.) and for online casinos we based the verticals on the different games (slots, roulette, blackjack, etc.)
The keyword research presented the SEO strategy we should apply: targeting both the 'umbrella search terms' of Sports Betting and Online Casino with all their long tail keywords.
Simultaneously targeting the internal verticals of each, such as soccer betting, basketball betting, online slots, online roulette, and so on.
How We Integrated Organic Website Exposure Into the Overall Online Casino Marketing Strategy
As mentioned, Codere has a very strong brand name in Spain but lacked generic online visibility. (Basically, some searchers weren't aware that Codere had an online outlet for sports betting and casino games.) 
So, Codere wanted to increase their online exposure on generic search terms and keywords.
The Codere website presented a unique challenge for us. First, it had a lot of technical issues that prevented Google from indexing the inner pages. 
Second, the website was completely bare of high level content. The betting and gambling interfaces were intact and working, but there was no content, and no landing pages to welcome the users and generate conversions. 
After dealing with the technical issues, we created new landing pages for each of the casino games, improved the sports betting pages and wrote content for all of them. 
Results of Our Online Casino and Sports Betting SEO Campaign for Codere
KEYWORD RANKING
Online Roulette Page
The roulette landing page really demonstrates the fast and significant value we were able to deliver for Codere. 
In a short span of time, we ranked close to a hundred relevant keywords just for the roulette page itself. 
Add to that the volume of keywords that was ranked in total – and the almost-immediate spike in visibility the roulette page achieved.
Online Slots Page
The same goes for the slots page. An instant spike in visibility with dozens of relevant keywords and search terms ranked in the first page of search results on Google in Spain, along with hundreds more keywords ranked in the lower page. 
Together contributing to heightened exposure for the slots page, that the mere month before didn't even exist.
ORGANIC TRAFFIC
For traffic success, we want to focus on the phenomenal results of the roulette page. Be mindful that this is the organic traffic generated for a single page in the Codere website.
Our big 'victory' with the roulette page came, as can be seen in the graph below, in March 2020 and onwards when we brought the keyword 'ruleta online' to rank at the top of the first page of search results, which led to a major jump in incoming organic traffic. 

About eTraffic, a Leading SEO Company for Spain and Spanish Markets
eTraffic is an online marketing agency focused on organic exposure. Based in Tel Aviv, it has been serving leading companies as well as aspiring startups in various industries since it opened its doors in 2010.
Our proven track record demonstrates unique capabilities in gaining organic exposure for online assets through the utilization of our in-house analytics and monitoring platform combined with extensive experience in SEO best practices. 
We are uniquely situated in the Spanish SEO market, having worked on numerous projects, including some of the top brands in Spain and gained deep familiarity with the local industry.