The Ultimate Guide for Thought Leadership & Authority Marketing
Wednesday,
Thought leadership has become a coveted position in the business world. It is much more than just another buzzword. Businesses in all industries want to jump on the bandwagon and join the ride towards standing out from the crowd.
Thought leadership is all about sharing ideas, insights and valuable information with one's target audience with the goal of solving their pain points and essentially improving their lives.
Thought leadership marketing is closely related to content marketing. The inspiring thought leader uses content to build trust and create strong relationships with potential and existing customers.
In this guide, we'll look at the ideas behind thought leadership and explore what it means for brands and consumers alike. Then, we'll delve deeper and present actionable tips for creating an effective thought leadership content marketing strategy.
This guide will cover:
Thought leadership definition

Can anyone be a thought leader?

What is thought leadership marketing?

Is it the same as authority marketing?

Key benefits of thought leadership marketing

How to pursue a campaign & strategy overview

How to create effective thought leadership content

How to get your content published

Great thought leadership examples
LET'S START WITH A THOUGHT LEADERSHIP DEFINITION
Thought leadership is a marketing method that can help you position yourself as an expert and authority in your field, one that is a trusted source of relevant information, insightful opinions and breakthrough ideas. The ultimate goal is to generate more business to your company.
Pursuing a (successful) thought leadership campaign will eventually strengthen your brand as long as you consistently provide your audience with real value.
Since similar to content marketing, you may think that thought leadership marketing is simply about creating content that your target audience will find useful and relevant, and that will solve the problems they are struggling with.
However, the goal of thought leadership is to become an expert in your industry or field using strategies that go way beyond publishing content on your website or blog (as informative, educational and smart your content is.) You need to seize every opportunity to showcase your expertise and knowledge and along the way, demonstrate why consumers should use your product or service and how it will make their professional lives better and their company more successful.
In this regard, your customers success is your success.
Think about it this way: You should become a credible source of relevant knowledge and information people can rely on and trust.

SO, YOU WANT TO BE A THOUGHT LEADER; CAN ANYONE BE?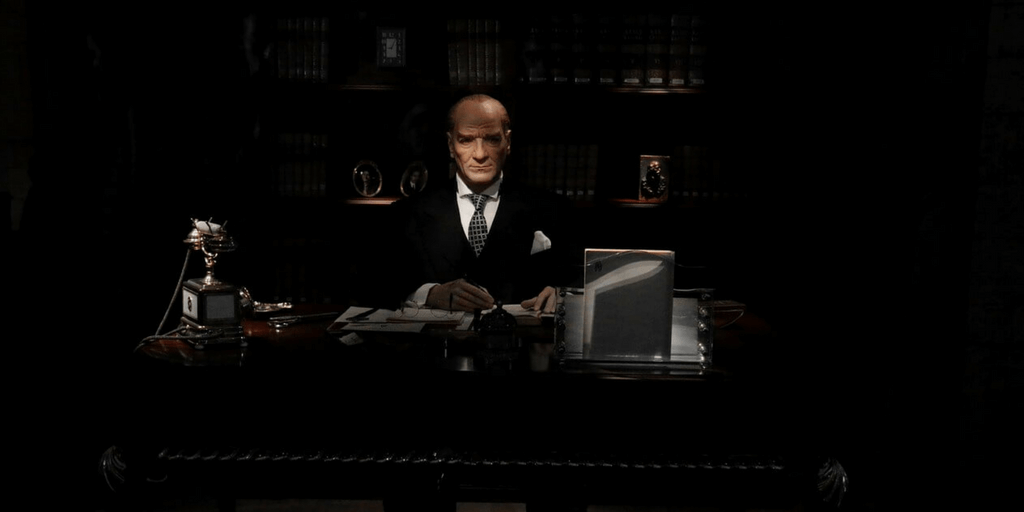 First of all, you cannot simply state that you're a thought leader and expect everyone to see you as such. You need to be recognized as a thought leader by your community, that is, an individual or firm that has high expertise in a particular field and whose expertise is sought by a great number of people.
How to get there? You need to gain the necessary expertise by constantly educating yourself and improving your skills, arming yourself with knowledge and experience that you will use to help others. Most importantly, you need to be able to think outside the box and provide fresh insights and new ideas into the most pressing issues your industry is dealing with. Even if someone has shared ideas similar to yours, you can still make your own claim by providing insights from a completely new perspective.
So, can literally anyone be a thought leader? Perhaps not. Not everyone may be cut out for it, but anyone could possibly become one if they wanted to. You'll need to constantly read, learn and educate yourself and put all that knowledge you acquire into practice. You'll need to work on perfecting your skills and gain more experience. If you're committed and persistent, you can become an expert in what you do – become a true thought leader.
WHAT IS THOUGHT LEADERSHIP MARKETING?
Thought leadership marketing is the process of using your knowledge and expertise not only to market your services or products, generate leads and increase your sales, but also to form meaningful and long-lasting relationships with your customers by providing them with real value.
It is the process of diving out of the vast sea of competition and differentiating yourself and your brand from others in your industry or niche.
IS IT THE SAME AS AUTHORITY MARKETING?
Thought leadership marketing may seem the same as authority marketing, but it is actually the path that leads to real authority marketing. If you're a thought leader, you have positioned yourself as an authority in a specific field, but you'll need to go to even greater lengths to reach the level of authority marketer.
You need to develop your personal brand, build a strong online presence with high-quality blog posts and articles, establish a strong social media presence and create meaningful connections with your social following, become a master of lead generation, work with influencers, and hold and participate in various real-life events where you will expand your network of connections.
All of that creates authority, but what if you wrote a really successful book on your field that got positive reviews and got sold in thousands or even millions of copies? You would be instantly set up as an expert in what you do, an inspiration to potential and existing clients. That is the true power of authority marketing.
How would you go about writing such a book? That's outside the scope of this guide. We focus on what we know and the actual experience we have. We don't engage in speculative advice-giving.
KEY BENEFITS OF THOUGHT LEADERSHIP MARKETING
Building credibility and trust – Thought leadership marketing helps you build credibility, trust and loyalty. When you consistently provide insightful, accurate and practical information that gives your customers value, they will trust you more and always choose you over your competition.
Increasing your sales and revenue – Becoming a thought leader will directly impact your sales and revenue, as you will effectively attract more customers, capture quality leads and generate more sales and ROI.
Higher SEO ranking – With higher credibility comes larger customer base, more website traffic and increased online visibility, which translates to higher SEO ranking. When you consistently provide accurate and relevant information, Google will recognize you as a credible and trustworthy source of knowledge and increase your ranking in search engine results.
More PR opportunities – When you're a thought leader, the doors are open to plenty of opportunities for growth and success, as other influencers, bloggers, reporters and even aspiring thought leaders will want to connect with you. They'll want to hear all about your insights and ideas, and lots of them may even want to team up with you.
HOW TO PURSUE A CAMPAIGN & STRATEGY OVERVIEW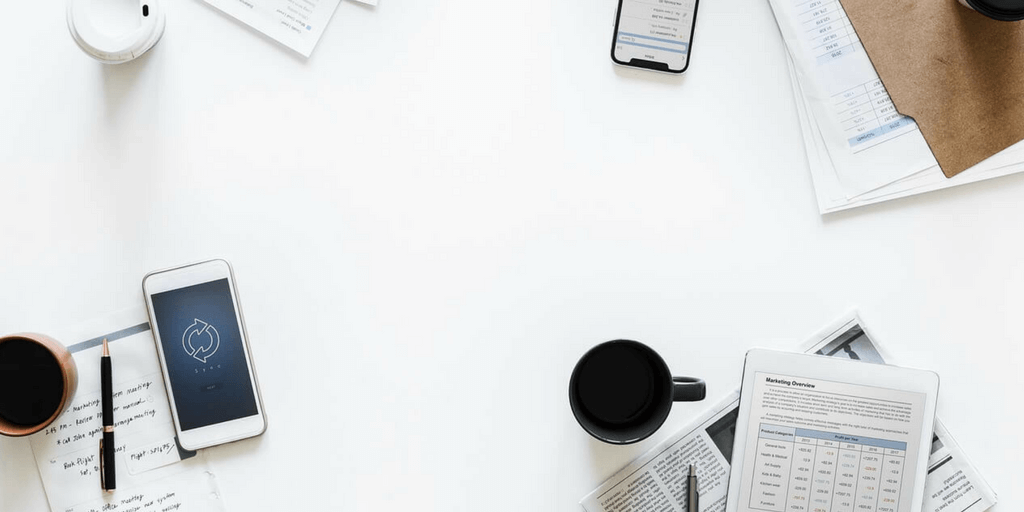 Every successful thought leadership campaign starts with an effective strategy, which begins with thorough research; meaningful ideas and credible opinions can only stem from knowledge and deep understanding. The research should be about your target audience and their needs – what are their interests and preferences, what are their pain points are and what they ultimately want and expect to achieve.
Understanding their needs is exactly what will help you satisfy them and provide relevant information that will resolve all their issues and compel them to keep coming back and stay loyal to you.
Every piece of information you share with your audience must be relevant, useful and insightful – and original! Plagiarizing others won't get you anywhere. You need to be unique, and the best way to run the campaign is by harnessing the power of content marketing and social media marketing.
You should involve your audience in your campaign by asking questions and encouraging discussions on your blog and social media platforms. You should provide social proof on your site, as well as engage in guest blogging that will strengthen the digital marketing efforts of your organization.
You can also work with influencers and share news regarding industry trends. The key to your strategy should be focusing on audience engagement and emotional connection and providing real value that helps your audience make the right decisions, instead of only focusing on advertising your products or services; real engagement leads to positive results.
HOW TO CREATE EFFECTIVE THOUGHT LEADERSHIP CONTENT
Thought leadership content that drives positive results stems from thorough research to understand the specific needs of your target audience, the questions they are asking and searching for online. This is a how you provide your target audience with relevant information.
There are lots of tools for identifying what questions and terms your target audience is typing into Google's search engine, such as Google AdWords Keyword Planner, Keyword Tool and Ubersuggest. You can also search through Twitter, Facebook, Quora and various other sites and social networks that can help you get to know your audience better.
Once you know what your customers are after, you can create relevant content that will effectively address their pain points. It's vital that you provide fresh and original content regularly, and share it on social media, where you'll need to actively communicate with your followers and truly immerse yourself in the community.
HOW TO GET YOUR CONTENT PUBLISHED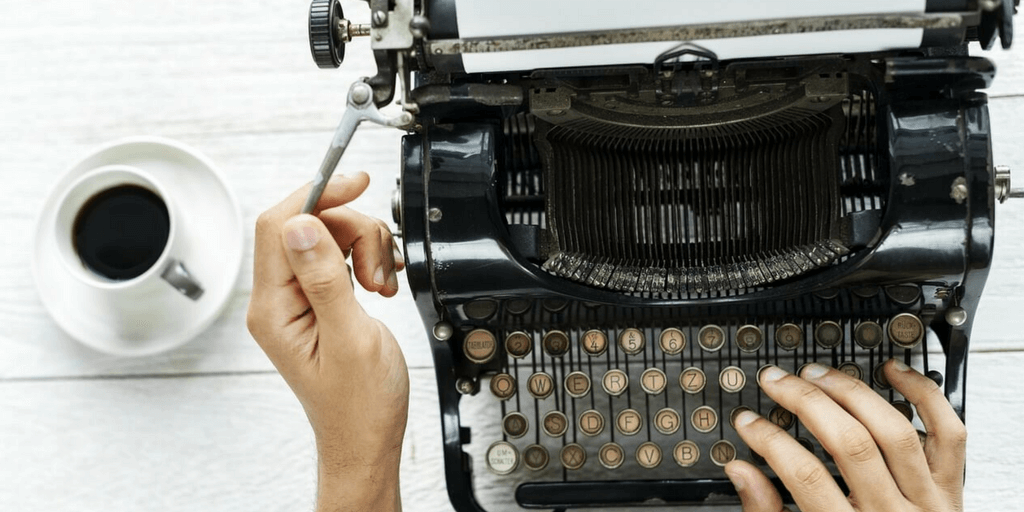 Your content must be authentic and fresh, powered by research and driven by accurate data, and it must contain in-depth information regarding your field of expertise. That's the only type of content editors of respected and influential publications (online and print) crave for. But creating powerful content isn't enough; you need to craft a pointed content distribution strategy to get your content in front of a big as audience as possible.
Get in touch with other bloggers, brands and influencers that are relevant to the subject or industry that you are building your reputation in. Offer to share unique insights on their blogs, always making sure that you provide original, relevant and compelling content that has real value.
You can find influential bloggers in your niche by searching on Google for keywords relevant to your field and looking at popular and trendy posts on Twitter, LinkedIn and yes, even Facebook. When you make a list of leading bloggers and other influencers, you should share their content and comment on their blog posts and social media updates. You can also send them direct messages on social channels, but make sure you send them emails they are personalized – you'll need to do your research here as well. Generic, mass outreach usually results in very poor response rate.
SOME GREAT THOUGHT LEADERSHIP EXAMPLES
Great examples of thought leadership are Elon Musk, Richard Branson and Warren Buffett, although there are many more thought leaders with incredible influence and expertise who are creating change and inspiring people.
Just like many others, these business magnates and investors have become their own unique brands. They have changed the world and influenced millions of people, and they continue to do so with each coming day.
Take Elon Musk, for example. He has become the authority figure of innovation and brilliant, larger-than-life ideas. He is the most trusted source of information regarding technology, innovation, invention and entrepreneurship, as he has shown time and time again that he excels in those areas and has extensive knowledge of his industry. Even more than that, Musk is actually defining the industries he chooses to take part in.
When he shares ideas and insights and makes predictions, they are instantly seen as credible and true. His predictions about the future are accepted as the reality-to-be. That is the power he has in his industries, which he has built with consistent learning, honing his talents and using them to provide people with value and help them improve their lives.
You should study and follow his and other thought leaders' work to see how you can become a thought leader and leverage content and social media to create strong relationships with consumers.
 WE ARE A B2B THOUGHT LEADERSHIP & AUTHORITY MARKETING AGENCY
We have extensive experience in helping companies and individuals increase their authority in their relevant industries. We know how to create effective content, how to get it published in the right online outlets and how to ties it together with a focused B2B SEO strategy to rank high on relevant keywords based on published content.
As an authority marketing agency we not only consult our clients, but we also devise a thought leadership strategy for our clients and ensuring it is executed in the best possible way.
We have developed in-house a unique content marketing platform that allows us to identify the most relevant online publications based on the client needs and geo-segmentation. This gives us a unique edge in the field, as per targeting and scalability.